Welcome to

Gladstone Family Dental And Implants

At Gladstone Family Dental And Implants, Dr. Dale and Dr. Platt supply the services, tools plus technologies our patients need to develop a powerful dental foundation so they are in a position to appreciate optimum oral health along with a gorgeous smile. In the event that you weren't lucky enough to have been born with a perfect smile you have come to the best place. The Kansas City area dentists get excellent reviews from their own patients.
While our first priority would be to ensure that each patient is in the very best dental health with a secure bite, we in addition supply the services our patient's desire for a lovely smile. Whether it is repairing an imperfection, revitalizing a smile or replacing missing teeth, you are able to trust Gladstone Family Dental And Implants to give you an all natural looking smile which you'll end up being happy with.
Take a look at our complete listing of services for the very best care in dentistry, Kansas City style. Simply a handful of the services we provide are listed below:
Cosmetic Dentistry: The art and science of creating wonderful smiles.
Children's Dental Care: We would like their visit to be as fun and comfortable as is possible.
Dental Implants: An artificial tooth may come nearest to the characteristics of natural teeth.
Occlusion Therapy: Occlusion deals with the dental discipline of how your teeth fit together.
Orthodontics: Uneven teeth may impact your capability to bite and chew as well as speak effectively.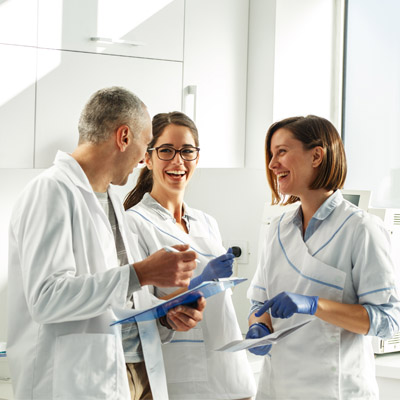 Our Team
Dr. Platt, Dr. Dale and the staff at Gladstone Family Dental And Implants provide quality dental care to patients in the Gladstone area, focusing on a comprehensive approach to oral health. By treating and educating patients, our team helps patients to stay healthy in between visits. Our staff understands the importance of listening to patients, helping them to feel comfortable and relaxed. This personal approach is evident in everything we do. From making an appointment, filling out paperwork, conducting an examination, and providing dental treatments, the staff at Gladstone Family Dental And Implants take the time to connect with patients and give them the thoughtful attention they deserve. Our team is trained on advanced dental procedures and techniques so that patients can benefit from the latest in dental care.
About Us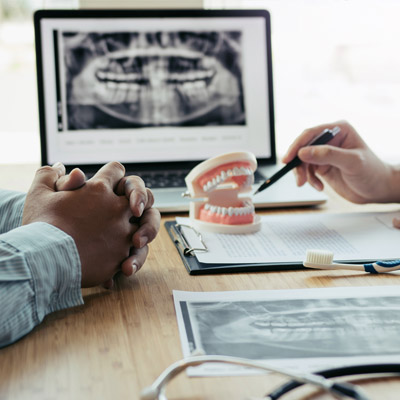 Our Services
Gladstone Family Dental And Implants provides a wide variety of dental services and procedures to address all of our patients' dental health needs. By combining quality patient care with up-to-date technology, we are able to treat patients of all ages in a comfortable and relaxing setting. Our website includes information on the following items: Dentist, Cosmetic Dentist, Family Dentist, Emergency Dentist, Dental Implants, All-On-4 Implants, Teeth Whitening, Dental Veneers, Dentures, Dental Crowns and more. Our Dentist and expert staff are trained to not only treat patients but to identify what caused the health concern in the first place. This comprehensive approach sets patients of Gladstone Family Dental And Implants on the road to recovery and long term oral health.
View Our Services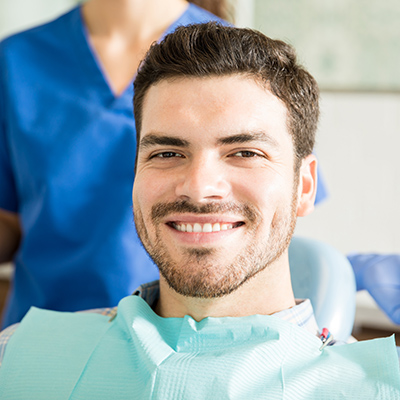 Patient Information
When you walk into the office of Gladstone Family Dental And Implants you will be immediately greeted by our friendly staff who are dedicated to making sure that you feel comfortable during your entire appointment. We understand that patients can feel anxious when going to the dentist, and our staff will take the time to listen to all of your concerns and help you understand exactly what your procedure is going to be like. At Gladstone Family Dental And Implants we pride ourselves on being an affordable family dentist that accepts a variety of insurance plans and payment options, like cash and credit cards, because we want to provide a beautiful, healthy smile to everyone in the Gladstone area. Call Gladstone Family Dental And Implants today at 816-559-7943 to see why we are the dentist of choice in the Gladstone area.
Patient Information